5 Techniques to Improve Email Open Rates
9/24/2018
Let's Start A Conversation: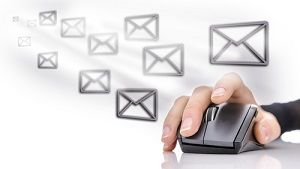 With email marketing, you have a fast and affordable way to stay top of mind with existing customers and reach new audiences.
One of the first hurdles email marketers need to overcome to connect with their subscribers is motivating the "open." With inboxes full of competing messages, getting busy people to open your email so they can appreciate your content can be challenging. Here are five techniques to improve your email open rates:
Make the subject line relevant. A Chadwick Martin Bailey study reveals 64% of people say they open an email because of the subject line. The most effective subject lines:

Clearly reflect the email's content
Are straightforward and easy to understand
Are between 5-7 words long and generally 50 characters or fewer

Choose the right "From Email Address." Emails that come from a recognized person and/or a recognized brand have a much better shot at being read. According to a study by Constant Contact, 68% of consumers say familiarity with the sender is one of the top reasons why they decide to open it.
Personalize the email to the recipient. According to Experian, personalized promotional emails that include the names of the recipients in the subject line have 29% higher unique open rates and 41% higher unique click-through rates than those that don't. This is worth testing to see if it matters to your subscribers and can be done by dividing your list for an A/B split test.
Design emails that are mobile-friendly. Like other marketing channels, email marketing is evolving with technology. According to ExactTarget, 91% of consumers check their email at least once a day on their smartphones. Ensure your subscribers can easily read and interact with your emails by having a responsive design that adjusts across devices.
Write quality content. If your audience comes to expect that your business sends them engaging and informative emails, they will continue to open them. And don't be afraid of unsubscribes. They will help you to eliminate those who aren't receptive to your messaging – and allow you to concentrate on those who are.
Convincing people to open your message is half the battle with email marketing. Need help with your email campaigns, and giving your email open rates a boost? Just ask us!
Back To List