Marketing Insider Issue 1 March 2015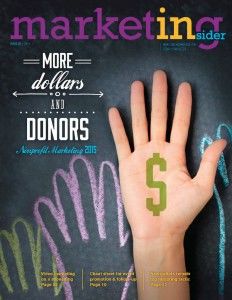 In this issue, we shine a spotlight on nonprofit marketing. While the desired outcome is
quite different – buy vs. give – many of the challenges and preferred communications
channels are the same for nonprofit and for-profit organizations. All can learn something
from the marketing best practices that you'll read about to help you reach
your most important audiences.