Email Marketing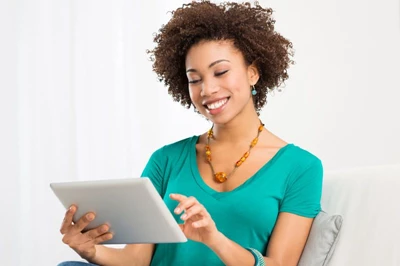 Email Campaigns – A Strategy for Growth
Building customer relationships and providing welcome, relevant information is one of the key advantages of email marketing. When a customer signs up to receive your emails, that person is looking for what you have to offer and will welcome those messages as they arrive. And, email marketing is an effective way to supplement outside sales, advertising, direct mail and other marketing tactics to stay top-of-mind with prospects and customers until they are ready to buy for the first time or buy again.
Permission-based Marketing
A solid email marketing strategy combines the low delivery cost of email with the rifle-shot targeting capabilities of traditional direct mail. Research shows that emails containing personalized content and offers enjoy a nearly four-times greater click-through rate than broader generic email offers.1
Building your list doesn't need to be difficult, but you do need to stay in compliance with current anti-spam regulations. Talk to us about techniques and technology to make it even easier to build a robust list of people who want to hear from you.
Multi-Channel Integration
Email marketing scores even better results when combined with other channels like direct mail, print and digital. Whether used as a stand-alone for customer nurturing, as a follow-up to lead generation or integrated into your overall campaigns, email works to keep you top of mind.
Talk to us about engaging your customers through an outbound email program.