Medical
Medical Practice Marketing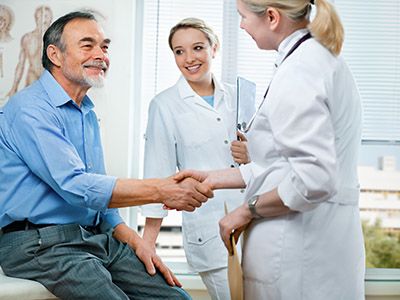 Increase your medical practice's visibility with help from the marketing experts at American Speedy.
Patients are involving themselves in their medical care more than ever, and it takes strong healthcare marketing to keep up. A full 80% of Internet users have searched for a health-related topic online, according to a recent Pew research study. Whether they seek out an independent practitioner or a healthcare network, can they easily find your practice?
That's where the experts at American Speedy in Clinton come in. We can give your medical marketing efforts a checkup and build an action plan to increase visibility and awareness – both online and off. Rely on the experts at American Speedy to help you:
Meet consumer preferences with direct mail. According to an Epsilon Channel Preference Study, a majority of consumers prefer postal mail when it comes to receiving information about a sensitive health issue or treatment for a specific condition. We can source a variety of targeted mailing lists for more relevant campaigns that deliver higher response rates than generic ones.
Improve your patient/client communications. From appointment reminder cards to seasonal health information or an informative electronic or printed newsletter, we can help you connect with your patients, even when they aren't in your office.
Boost your web presence and get found online. It's not enough to rely on referrals and word-of-mouth to bring new patients through the door… especially when 70% of online searchers are using local search to find offline businesses.* We can help you build a digital strategy that keeps your practice relevant within search engine results pages and helps you claim and leverage your online local listings.
The examples of work below are just the beginning of what American Speedy can do for you. Download our free guide, 15 Marketing Must-Haves for Medical Practices, and contact us today to put them to use.