American Speedy: Best Practices in Print and Marketing Communications
10/11/2016
Let's Start A Conversation:
With inbox overload at an all-time high, it's the ideal time to freshen up your marketing strategy with a direct mail campaign. It's an effective, highly targeted way to get in front of consumers, and the statistics back it up. The Direct Mail Association reported that in 2015, direct mail campaigns using a house list generated a hefty 3.7 percent response rate.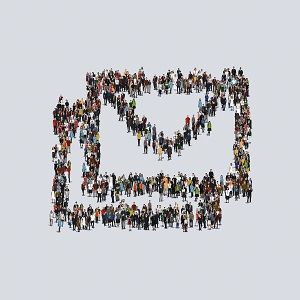 There's more to effective direct mail marketing than slapping a stamp on a postcard, and it may take a few tries to get everything right. We've put together these six surefire tips to give your next direct mail campaign the boost it deserves so you can reach your target effectively and achieve your goals.
1. Start with a solid base
No matter how much time, effort and money you put into developing your materials, your direct mail campaign will only be as good as the list you use. That 3.7 percent response rate we quoted earlier was achieved using a house list. Campaigns that use a rented list of prospects average response rates closer to 1 percent. A house list comprised of current and past customers, as well as other leads and prospects who express an interest in your products and services will give you the biggest bang for your buck.
2. Go big or go home
In direct mail, size does matter. We're not saying that you can't get good results from a simple postcard with a compelling offer, but you have a better chance of success if your mailer sticks out. Consider using a flyer or envelope that's 8.5 x 11, or go really big with something in the 11 x 14 range. Whatever you choose, use graphics and bright colors to draw attention to the pieces. Dimensional mailers also work well, especially if they contain something: think free sample, a freebie item such as a pen that contains your company name or logo or any physical object that's a good fit with your brand and marketing message.

3. Maintain multiple touch points
Instead of sending out a single piece of direct mail and then resting on your laurels, focus on building out a comprehensive integrated campaign. It normally takes an average of four consumer touch points via direct mail to get a response, and planning a campaign that combines direct mail with email marketing and social media gives you a better chance at reaching your goal.
4. Use the right voice
While good marketing copy stresses the benefits of a product to help consumers understand how it can make their lives better or solve a problem, it may not be the right approach for certain audiences. Many B2B campaigns, especially those dealing with technical or mechanical products, should give equal importance to the product features as those in professions such as engineering and IT are hungry for detailed specs, and overlooking them can cost you sales. High-end or trendy products might ditch the feature/benefit structure altogether and focus on aspirational copy that helps consumers to see themselves enjoying a different lifestyle thanks to your product.
5. Put your best foot forward
If you think you should save the best for last in your direct mail copy, think again. You only have seconds to capture a reader's interest, and if you don't, your well-thought-out direct mail piece will end up in the trash. Make that opener something that will pique their interest, get them excited and convey urgency.
6. Sell the offer instead of the product
No matter how well put together your mailer is, the chance that this one consumer touch point will sell your product is slim. Include an offer that's relevant and compelling to your target audience, and sell the reader the offer instead. Your offer may take many forms, such as a free consultation, catalog, product sample or consultation, or it could involve an invitation to an event or a promotional coupon. The point is to engage the consumer so they learn more about your product and your brand.
Keep these tips in mind and then nurture your list, make the right offer for the audience and choose a format that will stand out to get the best results every time. When you're ready to kick off your next direct mail campaign, contact us. We can help you execute every step of your direct mail strategy from creative design and list building to printing, mailing and measuring effectiveness.
Back To List