Direct Mail
An effective – and cost-efficient – way for you to reach new prospects or reconnect with current customers.
Considered by many industry pros the leading outreach marketing option available today, direct mail offers many advantages for small and mid-sized businesses and organizations like yours.
With the assistance of American Speedy Printing, you gain the ability to target consumers precisely, personalize your messaging and select a format that meets your communication goals and budgeting parameters – be it a simple letter-and-envelope combination or a more elaborate, three-dimensional package containing a sample of your newest product.
Need to reach every cement contractor in your state? Or, all doctors in your area specializing in pediatrics? With access to thousands of mailing lists to pinpoint your most promising prospects, we'll maximize your responses while minimizing costs.
Our expertise applies to the list of names and addresses in your internal databases, too. For you, we can:
Merge multiple "in-house" mailing lists
Purge duplicate names
Select consumer subsets
Update addresses
With solutions like these, for example, you can target those customers who have purchased a lawn mower from your hardware store within the last five to seven years and may be ready to purchase a replacement.
We're also experts on the latest postal regulations that can save you time and money. Not to mention the flexibility in formats (letters, oversized postcards, multipage mailers and stuffed or "lumpy" mail) that – when coupled with special cuts and folds, inks and papers – can make your mailings stand out.
One tip to increase your effort's effectiveness? Consider PURLs. Personalized URLs (i.e., Web addresses) that lead to campaign-specific microsites, they can boost responses since many people now prefer to respond online.
Another solution that's a great choice for dry cleaners, pizza deliverers and others that draw customers largely from local areas? Every Door Direct Mail®. It lets you reach everyone home or business (or both) within a specified neighborhood, zip code or city with some highly affordable postal rates.
For mailing services, rely on us for comprehensive solutions every step of the way. In fact, if ever there were a marketing tactic that called for an experienced partner, its direct mail. Even a modest effort may require you to fold, label, stuff, seal and sort before hauling your heavy tubs of mailers to the post office.
For more information or to request a quote, give us a call today.
An effective – and cost-efficient – way for you to reach new prospects or reconnect with current customers.
Every Door Direct Mail®
Reach all your potential customers in any area without a list, and save money on postage in the process! Every Door Direct Mail (EDDM) from the U.S. Postal Service® (USPS) allows you to target specific geographic areas for deep local coverage, with discounted mailing rates.

Mailing Lists
Targeting the most likely audience is Job #1 in direct marketing. If you're not talking to the right person, then nothing you say or do will resonate.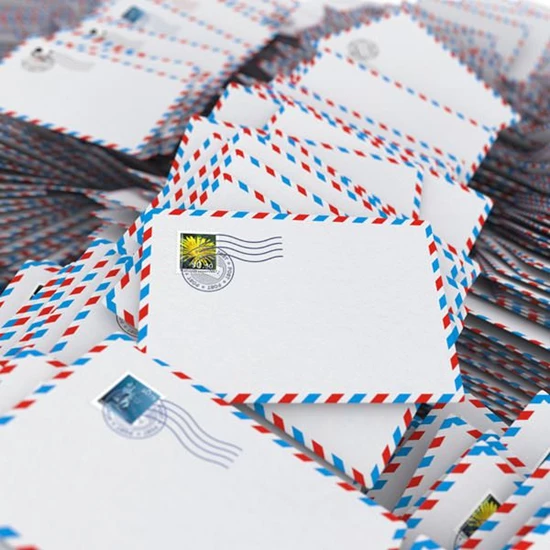 PURLs: Personalized URLs
An increasingly important component of direct marketing campaigns is the use of personalized landing pages (PURLs) for your visitors. With PURLs, you automatically generate a custom landing page for each recipient, usually with a Web address that includes their name or some other personal information. When they visit their PURL, the page is customized with their name, contact information or other information based on the offer and the campaign.